PCC (Power Control Centers) panels for apartment and public buildings VRU and UVR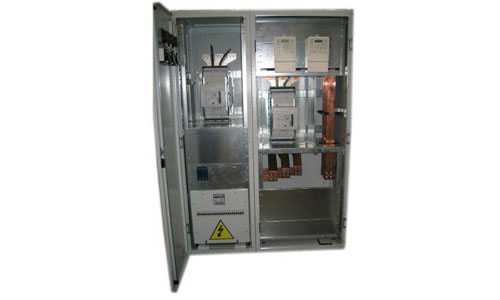 Application and designated area
PCC panels VRU and UVR depending on type of panel are intended to receive, distribute and account electrical energy of alternating three-phase current with voltage 380/220 V, frequency 50 Hz, and to protect lines from surges and short-circuit.
PCC panel VRU are intended for installation in electric cabinet rooms and are of single-end service.
Scheme samples and packages are represented in the figures.
Application of devices for other objects with similar power supply systems is allowed.
Rated operation mode — long-term.
Safety requirements comply with GOST 12.2.007.0-75 and GOST 22789-94 and CEP requirements, Regulations for Operation of Consumer Electrical Installations specified by Minenergo. Fire safety requirements comply with GOST 12.1.004-91.

Design
PCC panels VRU are of standing configuration. They include a frame construction closed from sides and upper part with dismountable plates. The door is locked. VRU panel casing is equipped with package equipment. Lower part of the casing contains neutral bus with terminals for neutral conductors of inlet and outgoing lines.
VRU, UVR-1 panel casing grounding is provided by connection of neutral conductors of supply cables or conductors to the neutral bus (electric connections with casings of all UVR panels).
Cable and conductor inlet is provided from the bottom.
Counting units (counters, current transformers) are placed in a separate panel compartment and are closed with a special door.
Automatic and non-automatic units of lighting control are also placed in a separate compartment.
Inlet terminals of UVR devices which provide connection of cables and conductors with aluminum cores of 2×95 mm2 cross-section or 1×240 mm2 for every inlet.
UVR devices are packaged with cut-off switches of PC or IS32 series with current transformers Т 0.66; fuses of PPN-33, PPN -35, PPN -37 series; automatic breakers of domestic and foreign manufacture
By Customer's option, UVR inlet devices can be equipped with surge arresters of class B.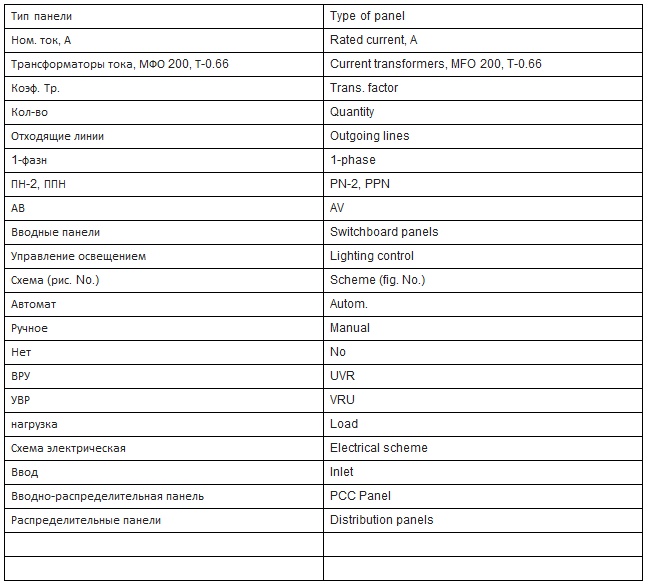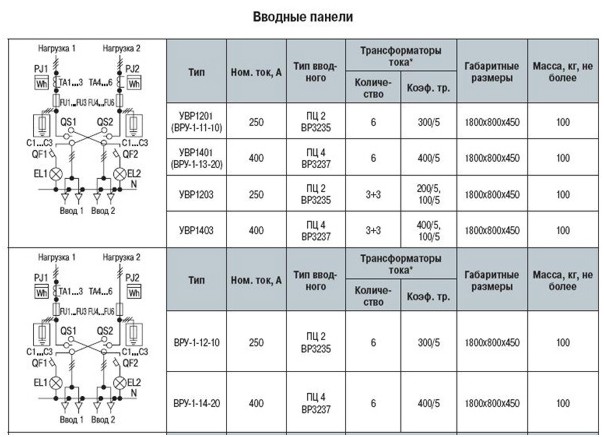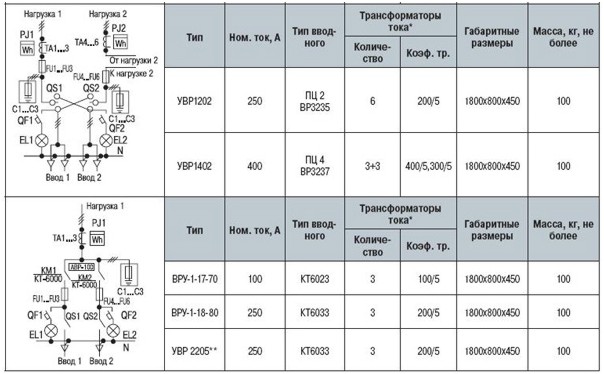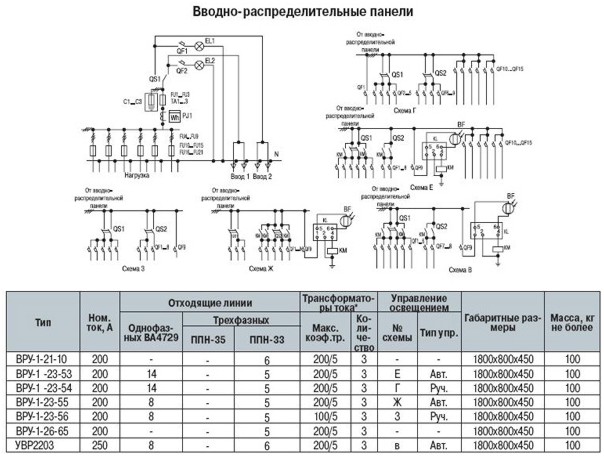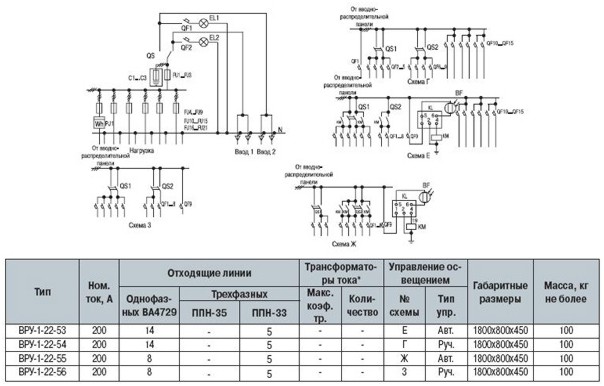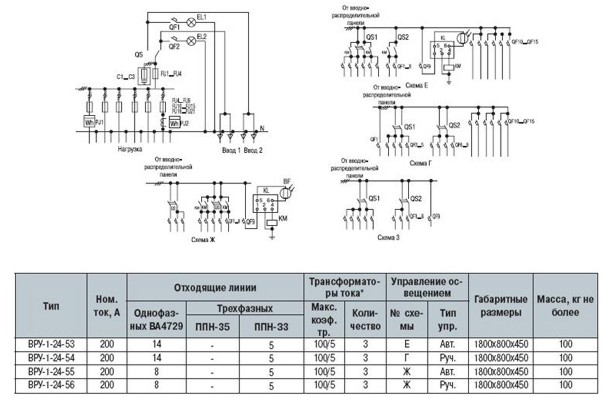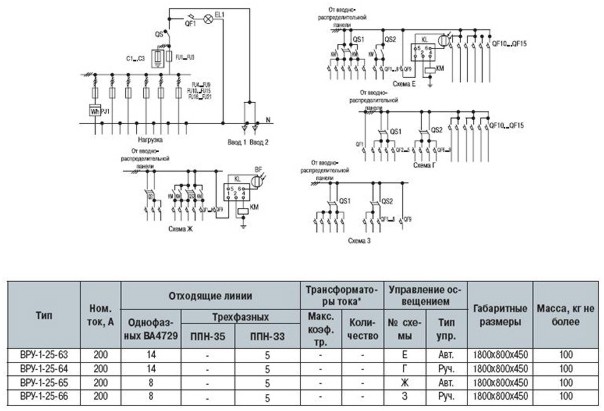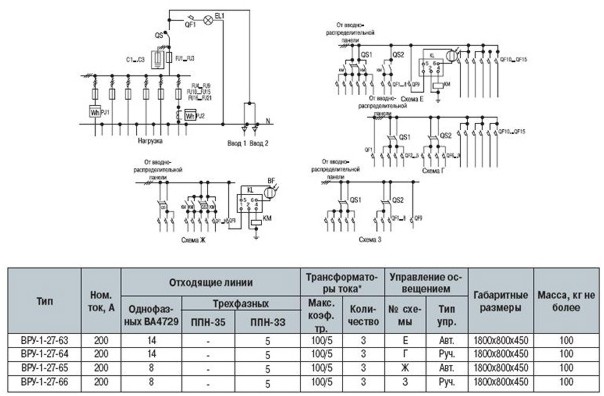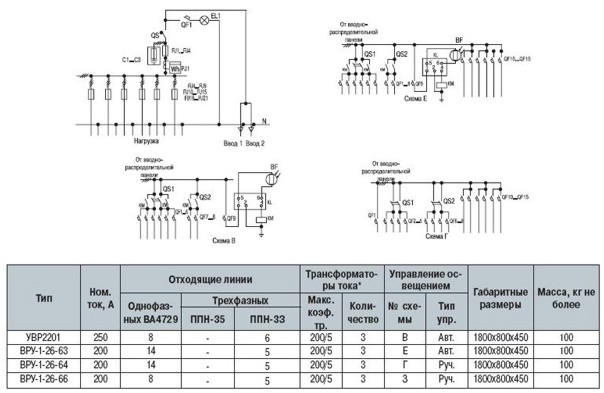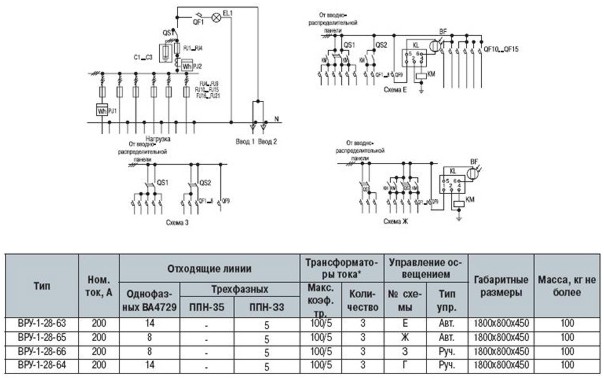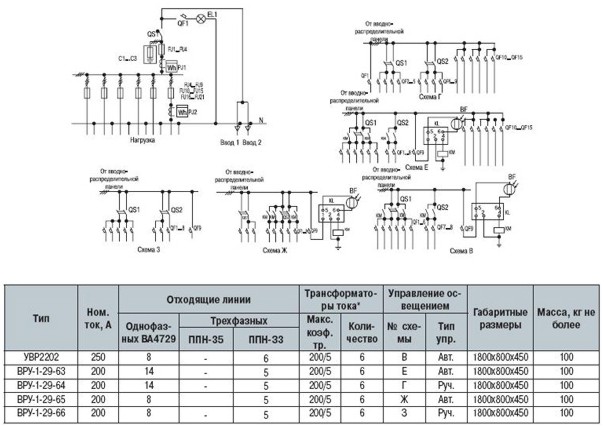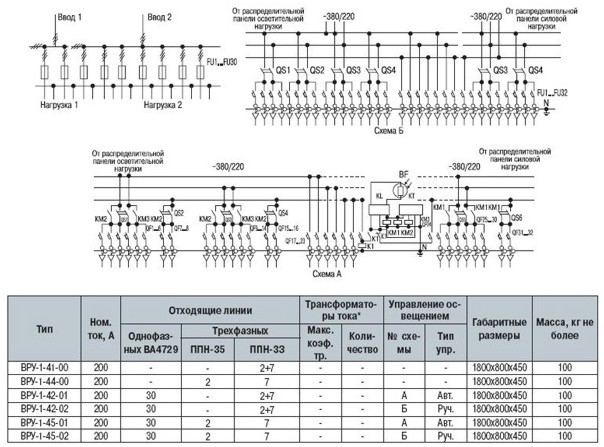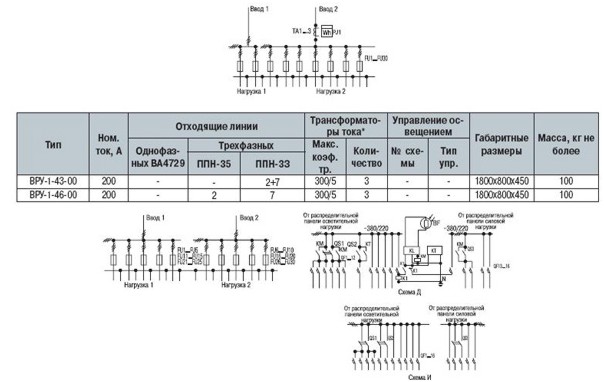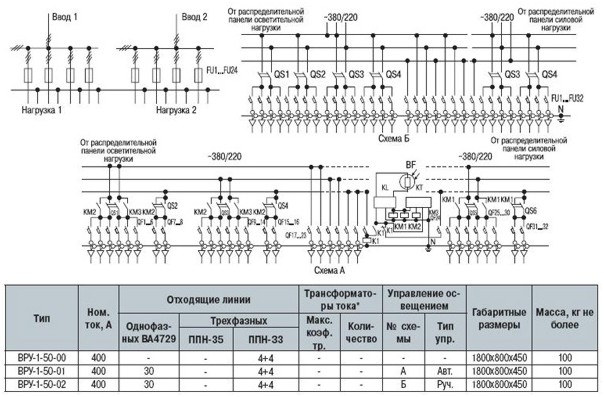 Note: Panel VRU2205 is additionally equipped with a lighting control unit (Scheme В).