RECLOSER. AUTOMATIC SECTIONALIZING POINT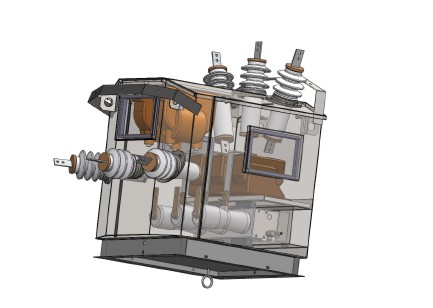 Vacuum recloser
is intended for commutation and protection of overhead lines of three-phase alternating current with frequency 50 Hz and voltage up to 10 kV.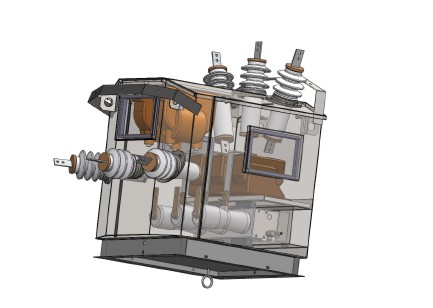 Recloser is intended for operative switching in a distribution network, cut-off of damaged sections of power line, automatic line reactivating and introduction of network standby supply
Vacuum recloser consists of the following major components:
– commutation module with a vacuum breaker installed within it;
– low voltage module with a relay protection and control unit, uninterrupted power supply unit, control unit, etc.
Relay protection kit of a recloser provides flexibility and individual approach when configuring network operating parameters in every separate case.
Application of equipment of leading manufacturers in power generation and offered module construction causes the following recloser features:
1. Does not require additional land allocation, foundation blocks and fence erection;
2. Long life of commutation;
3. Easy installation on line poles;
4. Long time of without maintenance;
5. Anti-vandal construction;
6. Possible centralized control and acquiring of real data;
7. Automatic localization of damages without operating personnel;
8. Module construction prevents snow accumulation and birds nesting on the roof.
Application of reclosers in distributing networks allows a significant increase of reliability of electric energy consumers and automation of search processes and damage localization of power lines.
1. Construction and characteristics
Recloser consists of:
– a commutation module;
– a low voltage module;
– a kit for fixing to the pole.
1.1. Main characteristics
Vacuum recloser is manufactured in series and complies with GOST 687, GOST Р51321.1 specifications. Structure of designation
KSO-RV-Х-ХХ-20/ХХХХ UHL1
1        2    3  4    5      6         7
1 – stationary separately standing complex
2 – R -recloser
В – with vacuum breaker
3 – TEL – with breaker VV/TEL
4 – rated voltage, kV (6; 10)
5 – rated breaking current, kА
6 – rated current, А (630; 1000)
7 – climatic and position category.
Table 1 – Main specifications